More Innovation.
More Control.
More Convenience.
I'm Ready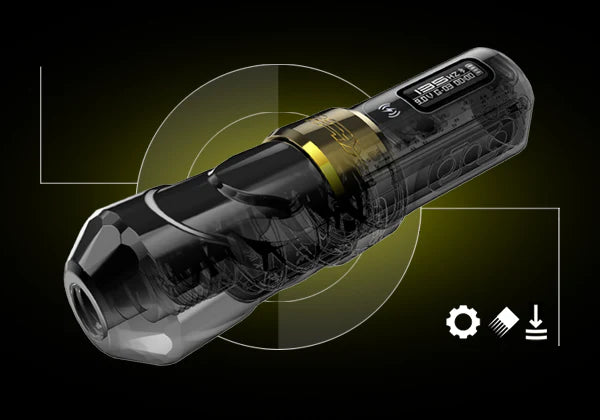 Innovation from Inside Out
The Flux Max has the brains to match the looks.
With a new, state-of-the-art motherboard inside,
your machine learns how you like to work and
automatically adapts to get even better.
From the settings you choose
to the needle/tip, the choice of ink
and even the amount of pressure
you apply - the Flux Max senses
and optimizes to give you a
smooth, controlled feel.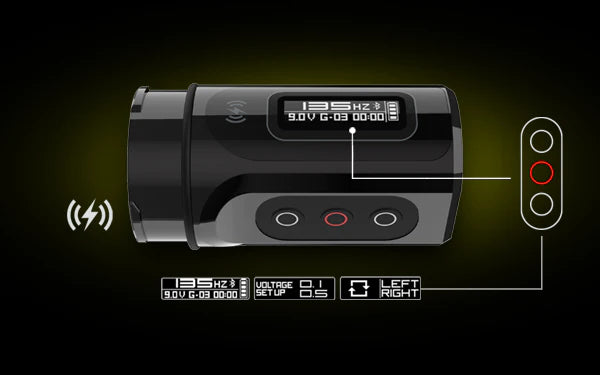 Convenience is King
This is our first machine with a fully built-in menu
via digital display. Everything you previously
needed the mobile app for can now be adjusted
directly on your machine.
Set your machine speed in Volts
and now Hertz for improved accuracy,
toggle features, view battery life
and use the built in timer to track
your sessions. When needed, the
mobile app still offers setting adjustment for the
Flux Max and machine updates.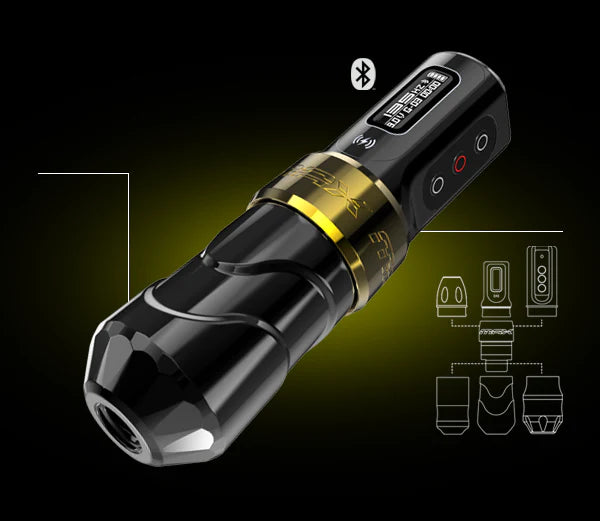 Maximum Control
The Flux Max ergonomic grip has
been fully redesigned for more
comfort and control. Combine that
with the latest Bluetooth technology,
more responsive eGive levels and
reach new lows with speed
adjustment down to 4V/66HZ
This machine is yours. It should feel like
it and look like it. Love the grip from your
EXO or Flux? You can use it on your Flux
Max now, too. Plus, existing PowerBolt or
PowerBolt+ batteries and the FK Irons
Killswitch are fully compatible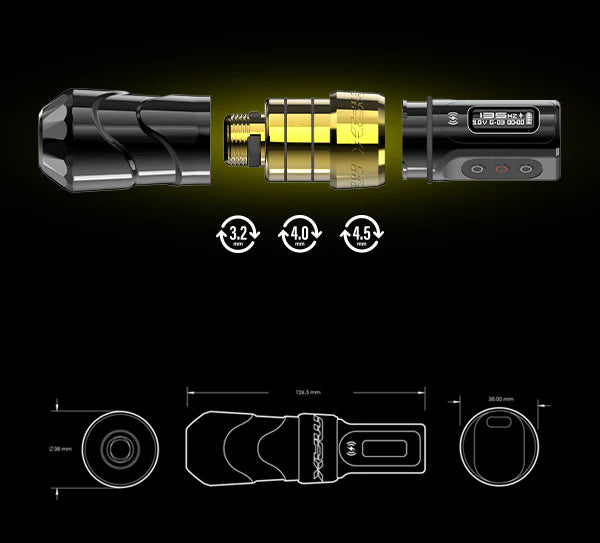 Stroke Options
Choose from three stroke options,
including a new 4.5mm stroke